All You Need To Know About Cannabis
Weed marijuana, grass, pot, hash, weed are just but a few of the aliases of cannabis. So what is cannabis? Are there safe doses for cannabis use? What are its benefits? What are the legality issues surrounding cannabis use and distribution? Can one travel around as and when they wish with cannabis? For answers to these and many questions about cannabis, read on.
Cannabis is a drug extracted from Indian hemp plants; the most common of which is Cannabis sativa and Cannabis indica. Tetrahydrocannanibol commonly abbreviated as THC is the primary psychoactive component of the plant meaning it has the capability to alter brain functioning in terms of perception, cognition, mood among others.
Cannabis can be introduced into the body through either smoking, by use of cannabis tinctures, consumption of marijuana edibles, or THC infused drinks, powders and oils among other evolving methods. The effects of cannabis consumption mostly occur within 30 minutes to 2 hours and last for a period of up to 4 and sometimes eight hours depending on the route of administration.
When used in a responsible manner, cannabis has good effects. It can be used to treat illnesses and conditions like diabetes, depression, euphoria, post-traumatic stress disorder and some types of epilepsy on the other side when used irresponsible cannabis can lead to bad consequences one of which is dependence on the drug. In order to determine the right dose of cannabis, it is prudent to visit a licensed clinician to help prescribe the right type for you. Note that this is only applicable in those places where medical cannabis is allowed.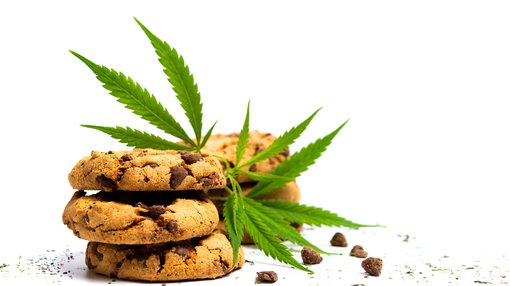 Several countries in different regions of the world have derestricted and legalized use of cannabis for either one of two reasons- treatment purposes or recreation. In some other countries cannabis is not allowed and there are serious legal complications for those guilty of possessing, distributing and consuming marijuana. Most countries where cannabis use is less restricted or in other words legalized, a legal age of eighteen years has been adopted for wannabe users.
Traveling with cannabis and related products depends on legal restrictions imposed in different parts of the world. For instance, in the U.S.A under the federal law, one cannot travel with cannabis either within the states or internationally because it is illegal In Canada on the other hand, cannabis consumption is illegal within Canadian borders. Canadians are in position to travel across Canada with medical or recreational cannabis without being in loggerhead with the law. That said and done, there are legal restrictions when travelling outside the boundaries of Canada.
Life sentence can be handed to a person found guilty of being in possession of cannabis. However the sentence is depended on many other factors like the jurisdiction, quantity of cannabis, previous arrests e.t.c. Other than jail term service, sometimes if one is lucky they could be fined up to a tune of $1,000,000.
In conclusion, much and more can be written about cannabis yet at the end of the day the only person who has the final say as to whether it is beneficial to use cannabis is you. Always consider your objectives before getting into the pot in order to get the desired outcomes. Before packing cannabis in your travel bag, consult the attorney or check the law to see if you are within your right.